February 12, 2019

$350,000 Star Witness Filly Shines at Classic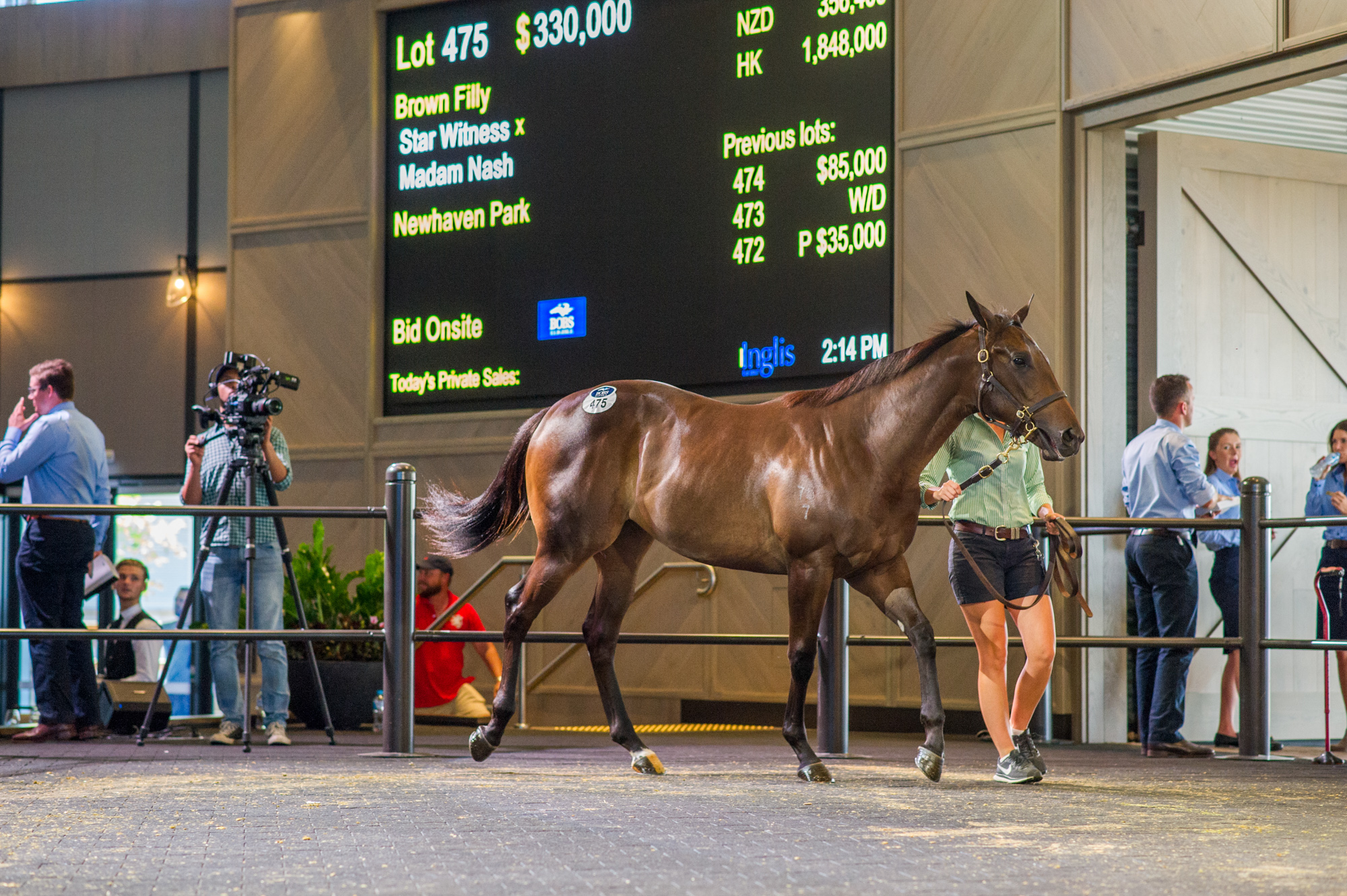 It takes a bit to shock Newhaven Park's John Kelly, but a "totally unexpected" result saw their Star Witness filly top Day 3 of the Inglis Classic Yearling Sale.
While lot 475 (ex Madam Nash) was popular with buyers pre-sale, Kelly was "over the moon" when the filly reached $350,000, selling to Orbis Bloodstock.
"Fillies have sold very well at this sale overall and while I suppose I wasn't expecting that to be the case necessarily, we're thrilled with the level the Star Witness filly got to especially," Kelly said.
"It was totally unexpected but that's what happens at a horse sale when you get two people who really love a horse.
"She was popular and we thought she'd sell well but that was way beyond what anyone expected."
The filly (pictured) will remain in Australia and be trained by Kim Waugh who Orbis – the Hong Kong-based company – gave today's leading purchases to.
"It's great that Orbis Bloodstock are here supporting the Australian market and supporting Kim Waugh, it's a great opportunity for her and we're sure the filly will get a great opportunity there," Kelly said.
Orbis' representative Paul King described lot 475 as the filly of the sale.
"I had three or four good looks at her and loved the way she looked and behaved each time," King said.
"I didn't really think I would need to go to $350,000 to get her but I was still happy to do so."
The filly was pinhooked by Ken and Leanne Parsons from the Melbourne Great Southern Sale and aimed towards this sale. The couple also pinhooked Lot 361 the Smart Missile filly out of Hannah Jane, which they received $170,000 for earlier that day.
Article: Tara Madgwick, Breednet