January 27, 2021

NEWHAVEN PARK EXTENDS COMMITMENT TO THE COUNTRY CHAMPIONSHIPS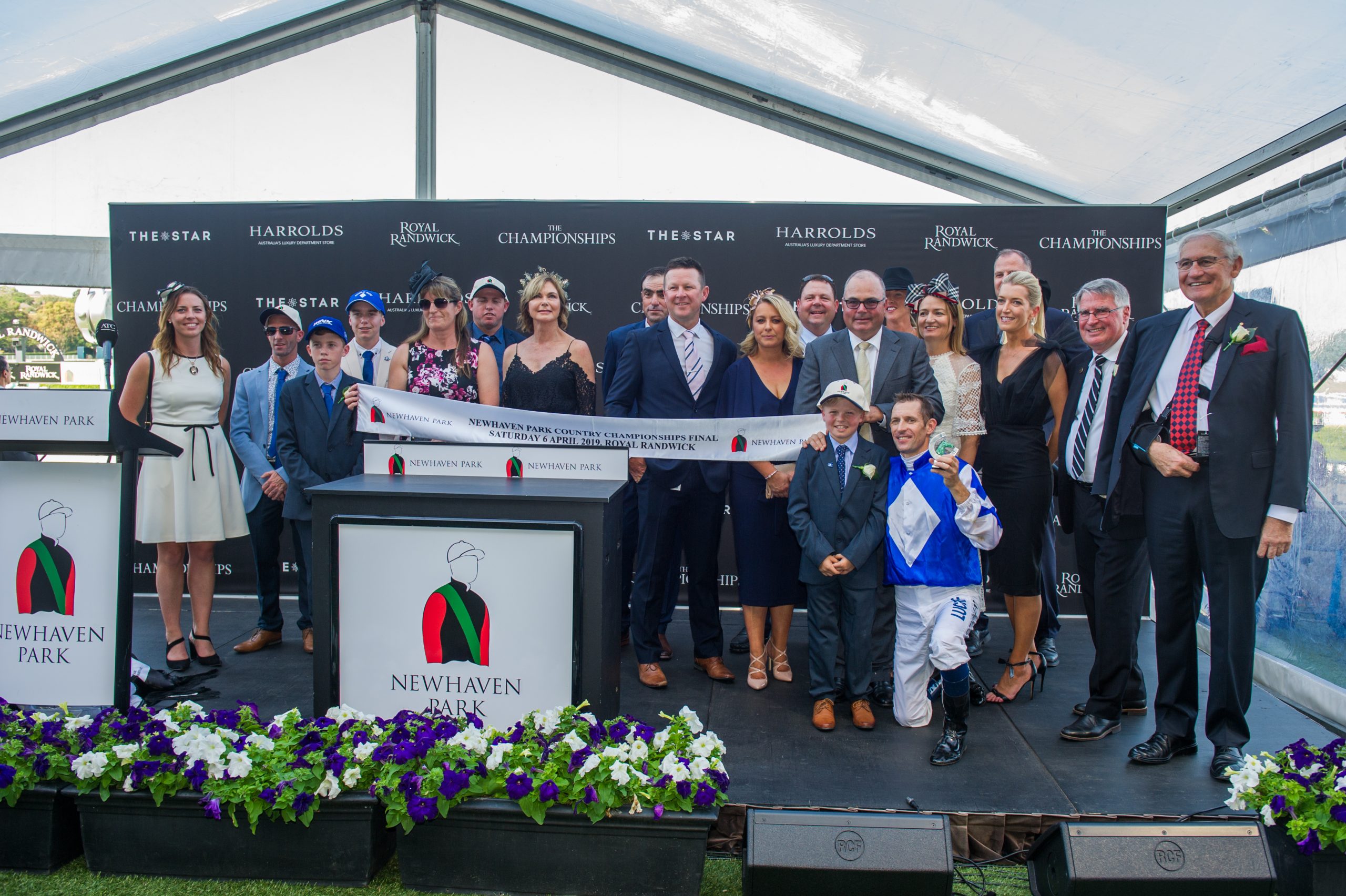 Following the successful partnership with The Country Championships Final since 2017, Newhaven Park is proud to announce that it will be extending its sponsorship to the entire Country Championships Series in 2021.
"We are delighted to have substantially increased our commitments to the New South Wales racing industry to now include each of the regional qualifiers, truly making it the Newhaven Park Country Championships." stated John Kelly.
"The country championships fairy-tale continues to capture the hearts and minds of all racing people. It gives grass roots racing participants an opportunity to compete on the biggest stage each year.'
"Since our involvement with The Country Championships it has been humbling to witness the raw passion that is very much alive in every aspect of Country Racing and the tremendous impact this fantastic initiative has had has within these regional communities. We just love being a part of it."
In addition to their extended commitments, Newhaven Park's Kelly family will be continuing the tradition of the infamous Country Championships Cocktail Party for all competitors and connections at their well-known watering-hole, The Doncaster Hotel at Randwick on the eve of the Final.
The Country Championships offers $1.6 million in prizemoney and was developed to include horses trained in country areas in the Sydney Autumn Carnival. The series, which commences Saturday 13 February at Coffs Harbour, includes: seven qualifying races worth $150,000; a 'Wild Card' race of $50,000 and the $500,000 Country Championships Final at Royal Randwick on Day 1 of The Championships.