September 4, 2016

Newhaven Park Bred Wins SA Horse of the Year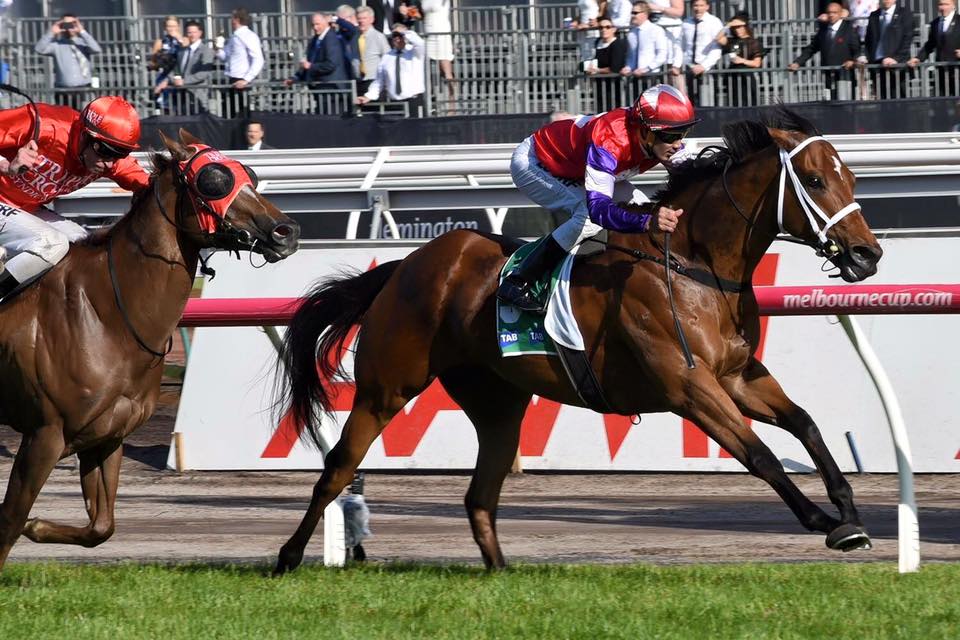 September 4 – Bred and sold by Newhaven Park, bargain buy Eclair Choice was on Saturday night crowned the South Australian Horse of the Year at the TRSA Industry Awards at Morphettville.
Trained during the 2015/16 racing season by Phillip Stokes, Eclair Choice proved one of the country's most consistent gallopers.
From Stokes' Morphettville base he swept two Group Twos in Melbourne – the Caulfield Sprint (in a dead heat) and the Linlithgow Stakes.
A son of California Dane, Eclair Choice is now in Singapore and he will run in Sunday's Sing-G3 Jumbo Jet Trophy at his second run in that country.
Eclair Choice is one of the great value stories of the turf. He cost his owner Thomas Li just $5,000 at the 2012 Magic Millions National Weanling Sale.
As it stands he's won about $500,000 from just 20 starts. That figure looks destined to climb as he settles into Singapore and races into the future.