March 21, 2017

Media Release: Newhaven Park to Sponsor Country Championships Final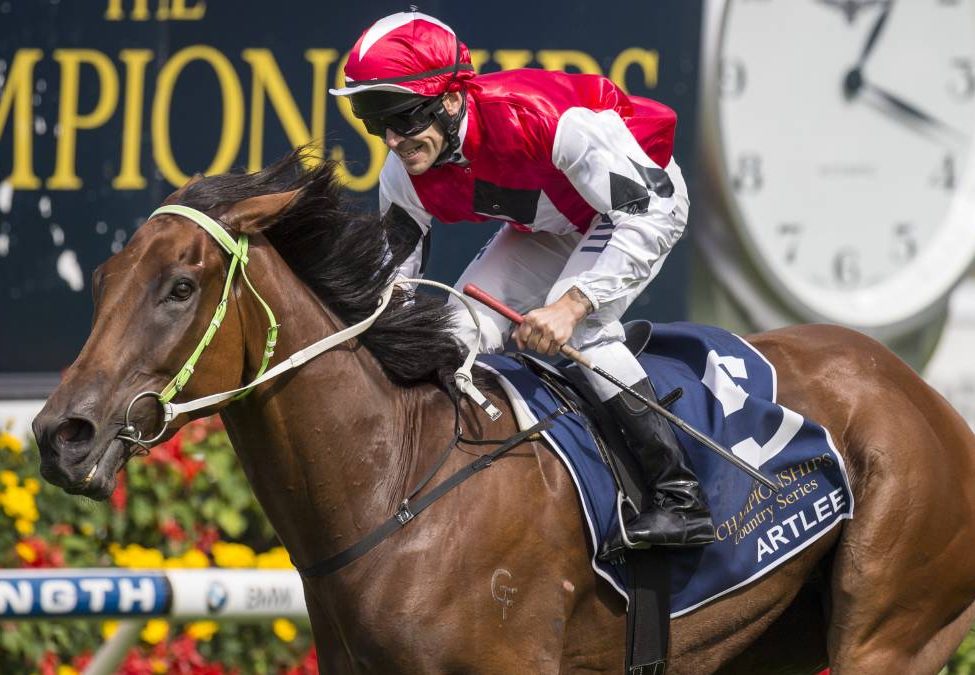 Newhaven Park is proud to announce it has signed an agreement with Racing NSW and the Australian Turf Club to sponsor 'The Country Championships Final', held at Royal Randwick on Day One of the Championships (1 April, 2017).
The Country Championships offers $1.5 million in prizemoney and was developed to include horses trained in country areas. The series includes: seven qualifying races worth $150,000; a 'Wild Card' race of $50,000 and a $400,000 Final.
"The Country Championships is an exciting and innovative concept by Racing NSW and we are thrilled to be associated with it," Newhaven Park's John Kelly said.
"The health of country racing is a barometer of all racing and it is important that we protect and nurture the grass roots of our industry.
"The race series and the increases in prize money has had an amazing effect on the psyche of the racegoer, whether they be a breeder, an owner, a trainer or anyone involved, there is a positiveness that I have not seen ever before in the industry and it is a concept Newhaven Park and our family would like to support wholeheartedly."
In addition to the sponsorship, Newhaven Park will host a cocktail party at the Doncaster Hotel, Randwick on the eve of The Country Championships Final to welcome trainers and connections to Sydney.
About Newhaven Park
Newhaven Park is one of Australia's leading thoroughbred nurseries based in Boorowa, NSW. Newhaven Park is a fourth generation family run stud farm, synonymous with the Golden Slipper, having bred four winners.
In addition, Newhaven Park has bred over 50 Group One winners including four in the past 12 months. The honours list includes: English, Peeping, Zac Spirit, Wylie Hall and Magic Millions 2YO Classic winner, Unencumbered, along with Champions such as Absolute Champion, Grand Armee, Wenona Girl, Research, Encounter, Assertive Lass and Arborea.
About 'The Country Championships'
Launched in 2015, the inaugural Country Championships proved a resounding success for the racing industry and generated unprecedented interest and coverage.
An initiative of Racing NSW and supported by the NSW Government, The Country Championships was created to support and promote NSW racing in country areas, ensuring that horses from across the state are part of The Championships in Sydney in the autumn.

About The Series
The Country Championships consists of a series of seven qualifying races, each held at a club representing one racing region in NSW.

Each race will be worth $150,000 in prize money, and will be contested by eligible horses that must be under the care of a country trainer in that region.

An eighth 'Wild Card' race, worth $50,000, will be held to provide an additional opportunity for horses to qualify for the final that have already contested an earlier heat.