April 6, 2017

$1.8 Million Filly Sold by Newhaven Park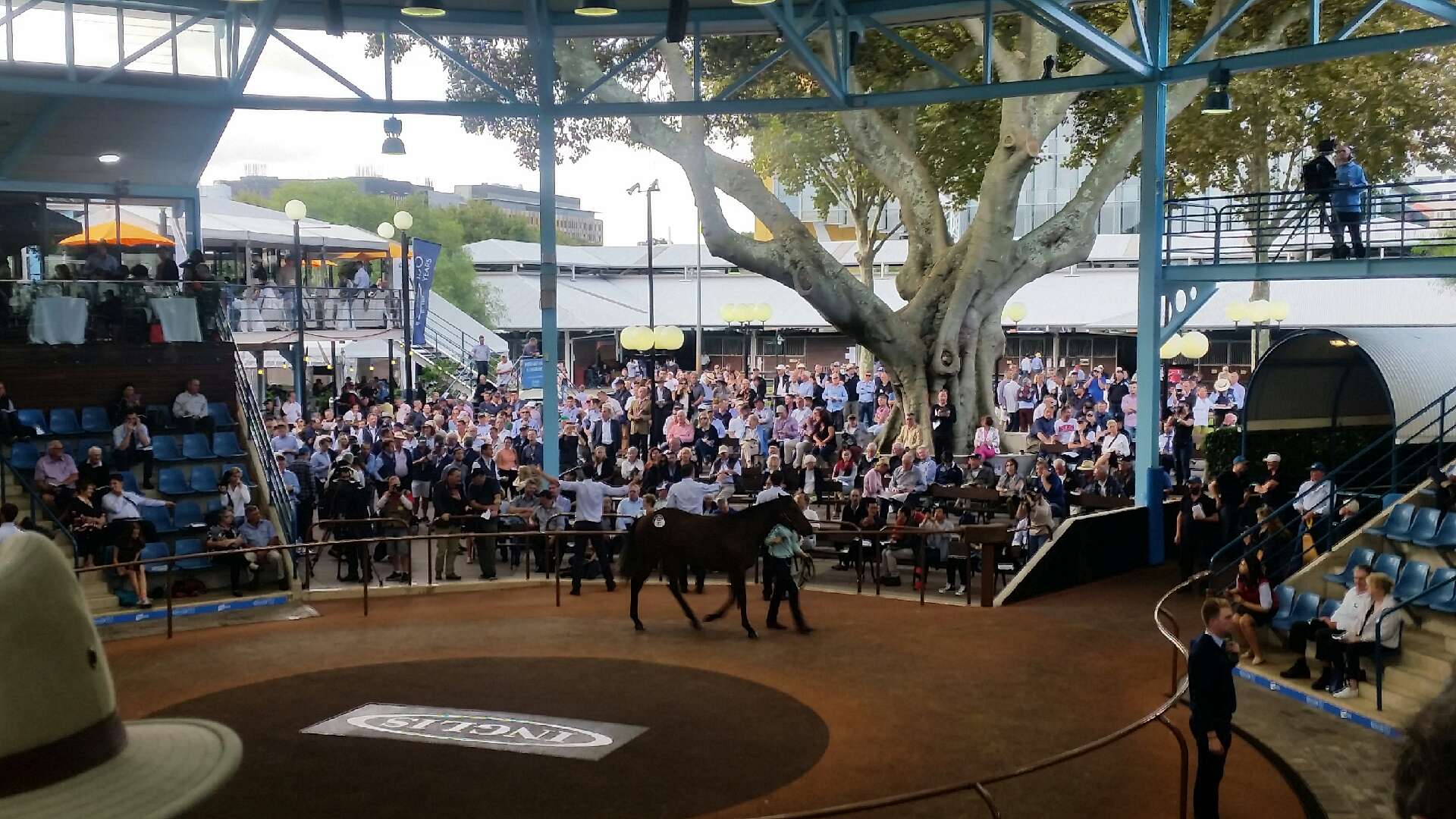 Newhaven Park had the honour of selling the top priced offering on the first day of the 2017 Inglis Australian Easter Yearling Sale when the half-sister to our Group I winning filly English sold for $1.8 million. By champion sire Redoute's Choice from Group II winner Court, the star filly was snapped up by Tim Stakemire for Sheikh Mohammed bin Khalifa Al Maktoum and will be trained by Tony McEvoy.
Newhaven Park's John Kelly told ANZ Bloodstock News that he was astonished by the result, although he had been hopeful of a good result, after her immense popularity during the inspections.
"We couldn't be happier. We didn't have that expectation, no one has an expectation of a horse making $1,800,000. We thought she'd sell very well and we are over the moon by the end result," said Kelly. "She's been a superstar from the day she was born. She was always a very special foal and then grew into a beautiful weanling and then a magnificent yearling. "There were periods during inspections that she spent an hour at a time out of her box, which is quite unbelievable. People just wanted to look at her all the time, she was very popular," he continued.
"She also handled it very well and behaved perfectly. She never lost her cool at any point in time and I think that's why people appreciated her for what she was." Court produced her fourth filly last spring when delivering a filly by Snitzel.