December 21, 2020

2021 Magic Millions Vendor Profile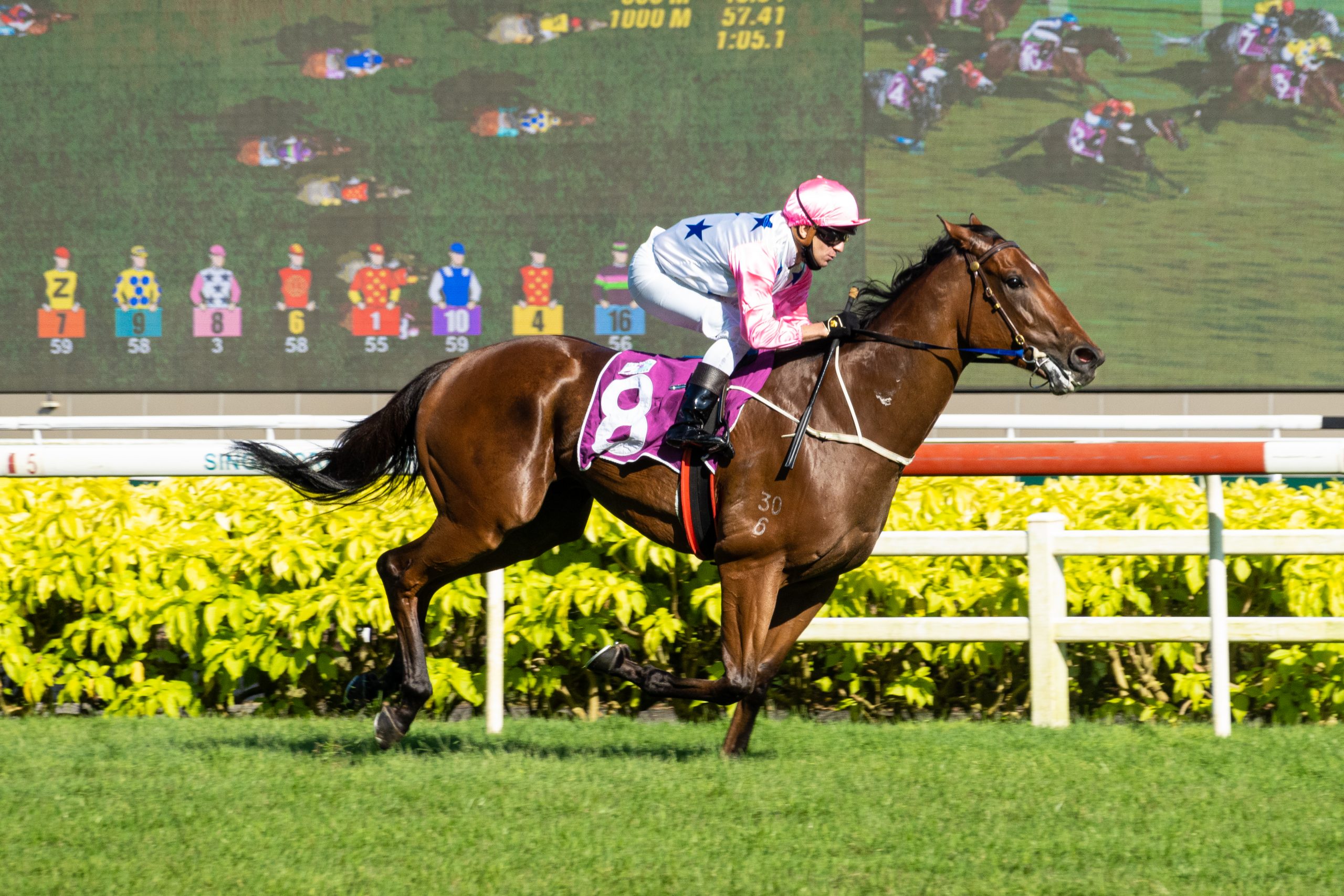 Newhaven Park has been breeding champions for four generations, studmaster John Kelly continues a proud tradition that has seen the Boorowa based farm send forth a list of winners of the great races on the Australian Turf Calendar that would require a separate article just to list. Suffice to say that it includes no less than four individual Golden Slipper winners, John's Hope, Prowl, Vivarchi and Burst.
Yet, rarely in the farm's long and illustrious history has Newhaven had such a momentous lead up to the Magic Millions as this year. Newhaven bred Magic Millions graduates set the Melbourne Spring Carnival alight with Odeum a $420K 2019 MM graduate scoring an authoritative win in the Gr.1 1000 Gns at just her fourth start before supplying a Gr.1 quinella at her next start when a close second to another Newhaven Park graduate Shout The Bar a $200K 2018 MM purchase in the Gr.1 Empire Rose S-1600m to record her second win at the highest level after her earlier Vinery Stud S success. They are clearly two of the best females in training and both are shining examples of the type of yearlings Newhaven prepares and sells at the January sales, they were certainly within the budget of most buyers competing at the commercial end of the market. To put the icing on the cake, another Newhaven graduate, this one an absolute MM bargain as a $10K weanling and now racing as Inferno scored easily in the Singapore Lion City Cup in October defeating 15 rivals.
The Newhaven 2021 Magic Millions draft has more gems on offer.
There are five yearlings by Newhaven's own sire Xtravagant, the multiple Gr.1 winning son of Pentire, four by the emerging super sire Pierro, a pair by champion Australian sire and dominant speed influence Exceed And Excel, and a great selection by such outstanding sires as Snitzel, So You Think (2), Spirit Of Boom (3), Nicconi (3), Dundeel, Invader, Maurice, Pride Of Dubai, Capitalist and Churchill.
John Kelly's early assessment that Redoute's Choice would become a leading broodmare sire is reflected in the fact that there are four yearlings out of Redoute's Choice mares including Lot 376 a bay colt by Pierro out of Heriz who is the dam of two stakes performers including multiple Gr.3 winner Jamaican Rain. This colt could conceivably become even better than his talented sibling as the Pierro/Redoute's Choice cross is one of the best in the entire history of breeding with 9Sw from 39 runners (23%) including 7 Group winners of which 3 are Group One winners, Levendi, Regal Power and current super mare Arcadia Queen. This Newhaven colt has an early August foaling date to round out the package.
It's apparent that the same planning has gone into all the Newhaven matings, there are several other highlights in this draft. For instance the first cab off the ranking 2021 will be Lot 8 a bay filly by sire of the moment Written Tycoon out of Zrinski, a winning Redoute's Choice daughter of Gr.1 VRC Oaks winner Brazilian Pulse.
Newhaven's Snitzel colt is out of the multiple Gr.2 and Gr.3 placed Supara, runner up in both the Emancipation S and Surround S-Gr.2. This grey colt (mum was grey) is bred on one of the most successful crosses for Redoute's Choice and his sons, featuring a return of the influential mare Best In Show. The exact Snitzel/Domesday cross has produced multiple Gr.1 winning sprinter Trapeze Artist while the broader Redoute's Choice/Best In Show cross is responsible for 23 SW including 6 individual Gr.1 winners, Wandjina, Scales Of Justice, Redoute's Dancer, Master Of Design, Dariana and Bonaria – It's a stallion prospect's pedigree.
Newhaven could hardly wish for a more significant pedigree update then the one provided for Lot 33 by the devastating recent win of Inspirational Girl. Her win in the Gr.1 WATC Railway S on November 21st 2020 was one for the ages, taking her overall record to 9 wins, a second and a third from just 11 starts and earnings approaching $1million. Allez Bien, the dam of Lot 33, a bay filly by Golden Slipper winner Capitalist is a four time winning half-sister to Inspirational Girl. She is by the great broodmare sire O'Reilly and this is her first foal.
As I was writing this preview, it occurred to me that it must be an exceptional draft of yearlings if there isn't enough space to run through all the highlights. But that's what has happened here. The 2021 Newhaven yearlings heading to the Gold Coast in January are an exceptional group. They are by top sires and when you look through the broodmare sires and see names such as Redoute's Choice, Encosta de Lago and Exceed And Excel it adds to the overall impression of quality. The next Odeum or Shout The Bar could well be among them.
To sum up, studmaster John Kelly provided the
following insights…
HOW WOULD YOU SUMMARISE UP THE
PAST YEAR?
It's presented plenty of challenges for the entire
community with the COVID pandemic. Yet after
one of the worst droughts we had experienced,
the rains finally came and I can tell you that we
have had the best season ever at Newhaven, it's
green everywhere and the dams are nearly full
and the water courses are flowing.
DESCRIBE YOUR DRAFT FOR 2021 WITH
HIGHLIGHTS.
As always, the Magic Millions draft picks itself.
They are the most forward and precocious
looking yearlings on our farm. We have a very
nice lot of colts, with the two standouts probably
being the Snitzel out of Supara, who was mated
on the same cross as Trapeze Artist, being out of
a Domesday mare. He is a lovely individual with
a great temperament and a horse that we have
a lot of time for.
The Exceed And Excel colt out of Testa Secret
oozes speed. His 2-year-old full brother is in the
Tony Gollan stable; this guy is very similar to him
and he looks like a horse that could win you a
Magic Millions or a Golden Slipper.
We have a nice group of fillies and the three
highlights for me would be the Spirit Of Boom
filly out of Hittite, the Written Tycoon filly out of
Zrinski and the Capitalist filly out of Allez Bien.
They are fillies with great substance and scope,
who look like they could run early and train on at
three and four.
WHAT ARE THE UNWRITTEN RULES OF
WHERE YOU WORK?
Don't be late.
Do the little things right, and the big things will
look after themselves.
If someone's waiting for you don't walk, run!
IN ONE SENTENCE, HOW WOULD YOU
SUM UP THE INTERNET?
A great place to get lost and waste a lot of time!
HOW MANY CHICKENS WOULD IT TAKE
TO KILL AN ELEPHANT?
One if he had a machine gun.
WHAT INANIMATE OBJECT DO YOU
WISH YOU COULD ELIMINATE FROM
EXISTENCE?
Speeding tickets.
WHAT IS SOMETHING YOU REFUSE
TO SHARE?
My wife!
The 2021 Newhaven
yearlings heading to the
Gold Coast in January
are a living breathing
highlight reel.
2021 draft
Lot Sex/Col Sire Dam
8 F/ B. Written Tycoon Zrinski
33 F/ B. Capitalist Allez Bien (NZ)
185 C/ B. Pierro Cool Snitzel
241 F/ Ch. Xtravagant (NZ) Down the Hatch
265 C/ Ch. Nicconi Enchanting Beauty
267 F/ B. Frosted (USA) Ennazus
331 C/ B. Maurice (JPN) Frontalis
343 C/ B. Nicconi Gleams
374 C/ B. Pierro Hello (USA)
376 C/ B. Pierro Heriz
380 F/ B. Spirit Of Boom Hittite
400 F/ Ch. Xtravagant (NZ) Infra Dig
563 F/ Ch. Invader Moqueen
571 F/ B. Xtravagant (NZ) Moshki
581 F/ Ch. Xtravagant (NZ) Mussenden
680 F/ B. Spirit Of Boom Rahy Storm (USA)
698 C/ B. Spirit Of Boom Refer
798 F/ B. Dundeel (NZ) Simply Brilliant
816 C/ B. So You Think (NZ) Sovereign Jewel
818 F/ Br. Impending Sparkle
852 C/ B. or Gr. Snitzel Supara
874 C/ Ch. Exceed And Excel Testa Secret
910 F/ Ch. Exceed And Excel Turf Fairy
953 C/ B. So You Think (NZ) Windrunner
1057 C/ B. Churchill (IRE) Rime
1159 C/ B. Pride Of Dubai Aneeda
Source: Andrew Reichard, Bluebloods/Magic Millions Preview Magazine