June 2, 2016

Delago Deluxe Fee Remains at $11,000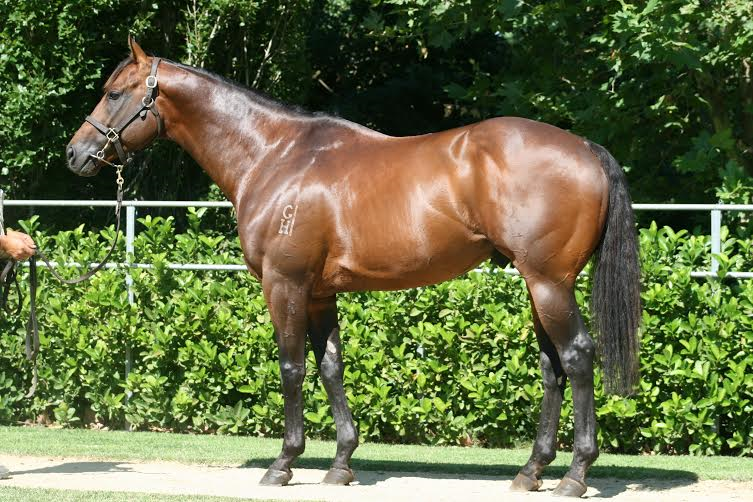 Newhaven Park have given breeders a golden opportunity for financial upside in making the decision
to leave the service fee for exciting young sire Delago Deluxe at $11,000 for 2016.
A dual Group I winning son of champion sire Encosta de Lago, Delago Deluxe has been a runaway
success at the yearling sales in 2016, achieving remarkable returns on service fee.
"He has pleased us from the day he arrived," said John Kelly.
"Watching his foals from the time they were born and seeing the way they developed made us
believe he had the makings of a very special sire and to have our opinion vindicated in the sale ring
has been very satisfying."
Delago Deluxe has had 12 yearlings sell so far this year for upwards of $100,000 and six of those
have sold for upwards of $200,000.
At the 2016 Magic Millions Yearling Sale, Delago Deluxe had 10 yearlings average $169,000 and was
second to only I Am Invincible in terms of the most profitable sires. He returned over 15 times his
2013 fee of $11,000!
He was the leading first season sire by average at Inglis Classic where nine yearlings averaged
$60,000 and finished the season with a flourish when his lone entry at the Inglis Australian Easter
Yearling Sale, a colt from Aemilee, sold for $240,000.
Across all sales this year, Delago Deluxe has had 33 yearlings average $93,455 and his stock have
entered all the major stables with the best judges in the business featuring as purchasers.
"We have given him every opportunity to succeed and now it's up to him," Kelly added.
"We've had positive feedback from the breakers and he was the Champion 2YO Colt in South Africa
so there is every reason to be optimistic he will make an impression as did Encosta de Lago's former
brilliant son Northern Meteor, who was the Champion First Season Sire in 2013."
Delago Deluxe has good follow through numbers for his second and third crops, so if these rising two
year-olds come out running, broodmare owners that have supported Delago Deluxe will be holding
all the aces.
"The success of any young sire is achieved through the support of broodmare owners and we are
mindful of rewarding those breeders," concluded Kelly.