January 3, 2017

30 years on, Magic Millions a true Gold Coast success story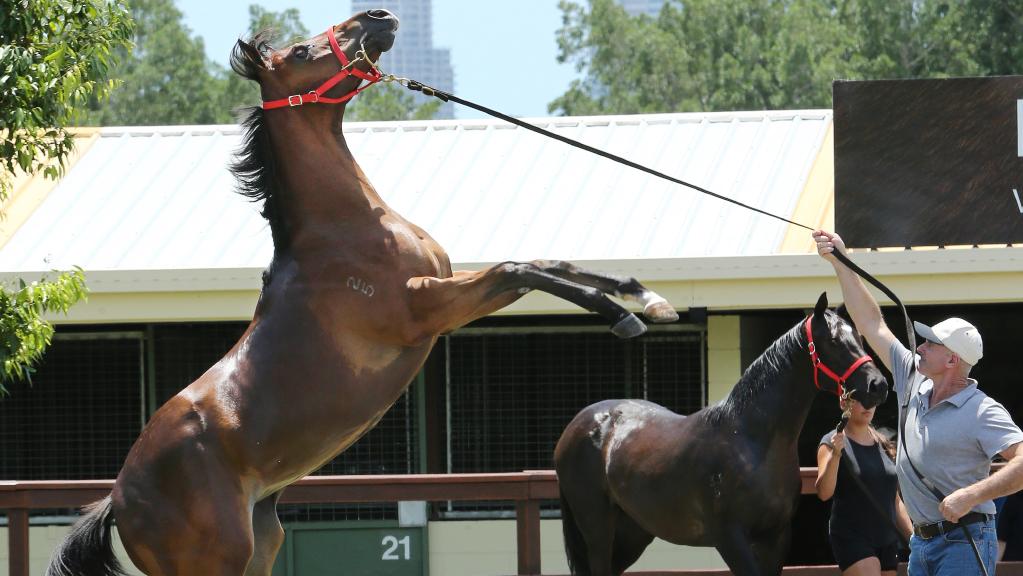 WHEN Newhaven Park handler Ken Parsons came to the Gold Coast for the first Magic Millions in 1987, around 200 horses were sold at the carnival that was seen as a gamble by many in the racing community.
Now, with 1086 yearlings catalogued for sale at this year's event, the Cowra handler and trainer says he's humbled to be part of the history of the richest race in Australia.
"It was a great idea and I think a lot of them thought it was going to be a big flop," he said.
"I suppose it's all turned out.
"It's become very professional, there are a lot of studs … there are millions spent on them.
"Then you've got stallions that stand at 200,000-odd (dollars). She's a big operation."
Mr Parsons and his Newhaven Park colleagues from southern NSW were the first to arrive on the Gold Coast last week ahead of the 2017 Magic Millions sales which start on Wednesday next week.
Inspections of horses will start late this week.
But the sheer number of horses at sales and the increasingly exorbitant prices that can be fetched for up-and-coming stars aren't the only things that have changed in the 30-odd years since the first Magic Millions according to Mr Parsons.
"When we first came to do sales it was nearly all men but now it's nearly all girls," he said.
"There were a hell of a lot of good horsemen in those days.
"They are still about the good horsemen, you've just got to find them."
Newhaven Park's 'Mother Duck' placed third in the first ever Magic Millions race and since then the nursery has also such stars of the Gold Coast track as Unencumbered and Goodfella.
The team along with their 34 horses (up from about eight in the first year) arrived on December 31 to allow the animals enough time to adjust to the Coast before they are put on show.